全球研究中心
全球研究中心是一个跨学科的教学和研究机构,重点是人文和社会科学的学术领域 。CGS提供汕头大学学生独特的教育经验,领导机会,和从多元视角考虑问题的能力。
The Center for Global Studies 
The Center for Global Studies is an interdisciplinary teaching and research program with an emphasis on Humanities and Social Sciences approaches to Global Studies. CGS provides Shantou University students with unique educational experiences, leadership opportunities, and inter-cultural skills.
Tropic of Cancer Pagoda, Shantou, Guangdong Province, China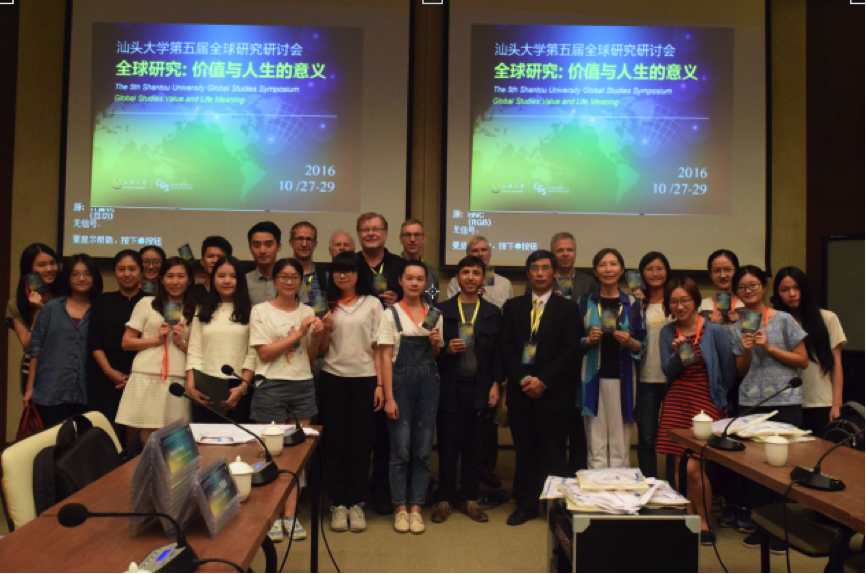 Global Studies Symposium: "Value and Life Meaning" October 2016
---
Travel is fatal to prejudice, bigotry, and narrow-mindedness, and many of our people need it sorely on these accounts. Broad, wholesome, charitable views of men and things cannot be acquired by vegetating in one little corner of the earth all one's lifetime.